Free printable greeting cards no sign up required!
Use our free online greeting card maker to make your own custom cards in under 3 minutes! Print or save on your computer. No need to download any software or apps.
[lgc_column grid="33″ tablet_grid="33″ mobile_grid="100″ last="false"]
Choose Template
Choose a greeting card template from our huge selection.
[/lgc_column]
[lgc_column grid="33″ tablet_grid="33″ mobile_grid="100″ last="false"]
Customize Online
Use our free card maker to customize the template.
[/lgc_column]
[lgc_column grid="33″ tablet_grid="33″ mobile_grid="100″ last="true"]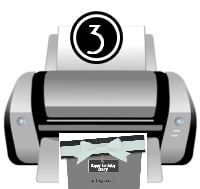 Print at Home
Download the customized template and print at home.
[/lgc_column]
[clear]
Why use our greeting cards?
Free instant download;
Create online without downloading software;
No registration required;
Your greeting card will be ready in less than 3 minutes;
Customize the greetings / message;
Add your own photos to personalize the greeting cards;
Personal or commercial use (add your logo if you want to create cards for your business);
No minimum quantity so you can create a different greeting card for each person;
Can be downloaded as a PDF document or an image file (png format);
How to customize the gift certificate templates?
Click on the "customize" button to open the free greeting card maker. To edit the text, click on the text and type the text that you want to appear. Click on the image (if there is one) and browse your PC to find a photo that you want to appear on your card. Download and/or print the greeting card.
How to customize the text?
Choose the greeting card template that you want to use. They are all free and there are many designs available!
Click on "customize".
Double click on the text that you want to change.
Type your text. You can type in any language.
Repeat step 3 and 4 until all of the text is customized.
If you want to add more text then click on "add text". Drag the text to wherever you want it to appear. You can also make it bigger or smaller by dragging it to the left or right.
Click on "print" to print the card or download the file to your computer. It can be downloaded as a png image file or a PDF file. If you don't have a PDF viewer then you can get one here.
How to add a logo or picture
Some of the greeting cards can be personalized with your photo. Click on add photo and it will enable you to browse your PC. Locate the image that you want to use. Once it has been uploaded you can drag it to the right (from the bottom right corner) to fill the photo holder. You can also move the photo around so that it fits well.
How do you print a blank greeting card?
All of our greeting cards have text on them to enable your to personalize them. If you do not change the text it will still print on the card. If you want to create a blank greeting card then just erase the text and then print. You can then write your message in your own handwriting at a later stage if you want to add text.